CD Printing Services & Production Packaging
CD printing services & on-demand production continue to drive the mass market for CD, DVD, and Blu-Ray discs. Silk screen CD printing has evolved to stunning high resolution Full Color discs (photo realistic CDs and DVDs printing). Disc Masters clients have moved from basic b/w CD printer requests, to deluxe full color imprinting, for an every growing market aesthetic and overall package consistency. In fact, most modern CD Releases now replicate their packaging full color front covers… also on the face of the disc prints as well, for breath taking results and market appeal.
Custom CD Printing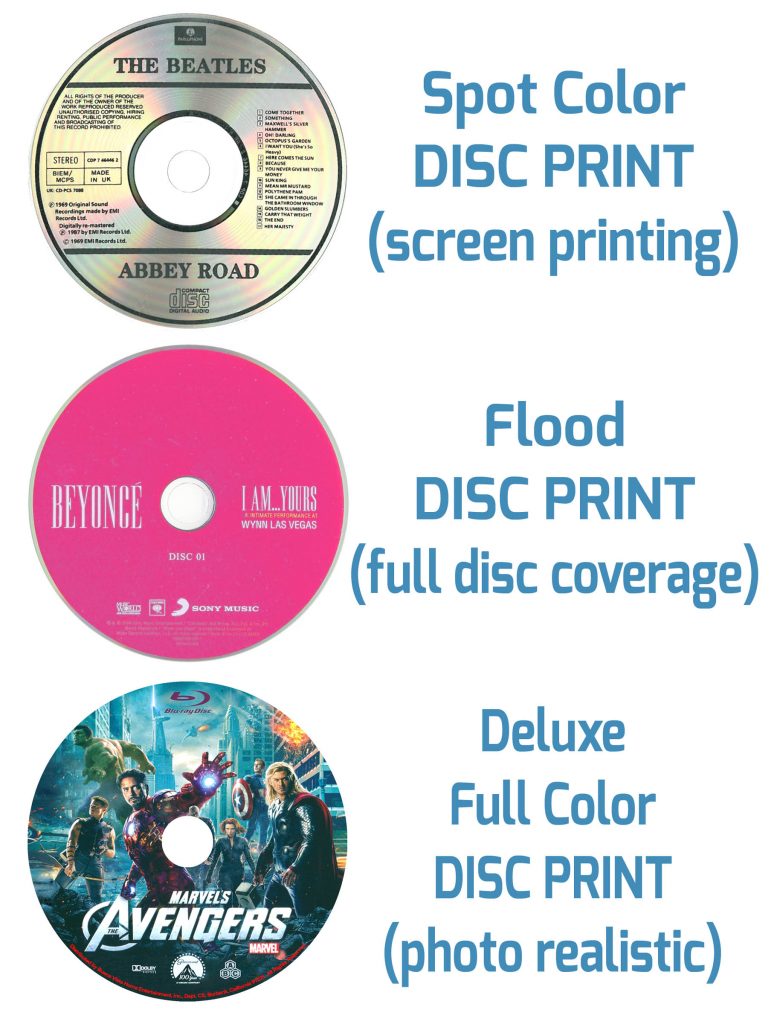 Custom CD Printing options range from standard color printing of your Text and Logo printing on a silver disc lacquer for that "classic look" – to bold full edge-to-edge disc background floods, – or all out, with our deluxe full color CDs and DVD Printing in bulk.
CD Printing and Packaging
DiscMasters CD printing machines offer professional high quality direct to disc print …unlike low volume cheap cd printing company services we even offer CD full color printing upgrades on all media orders.
CD Cover Template
CD Cover Template Download is available for Prints CD / DVDs / Blu-Ray Disc by clicking below or by contact our customer service dept if you need any Custom CD Print Templates or don't see what you need… We are here to service YOU!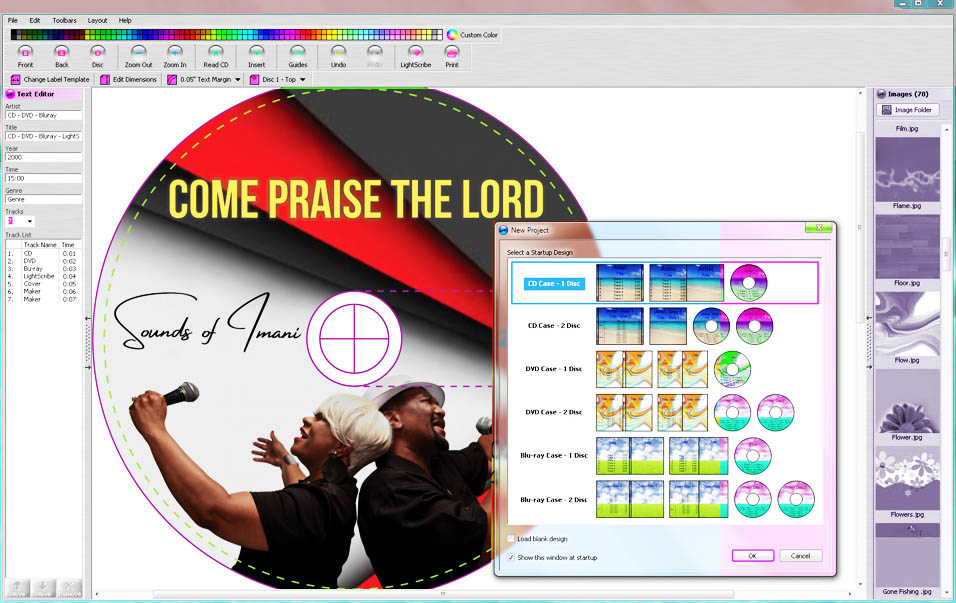 Need help producing your Next Blu-Ray, DVD, or CD Printing? Simply click below and let us know… Disc Masters stands ready to serve and earn your business!