DVD Authoring & Blu-Ray Disc Menu Navigation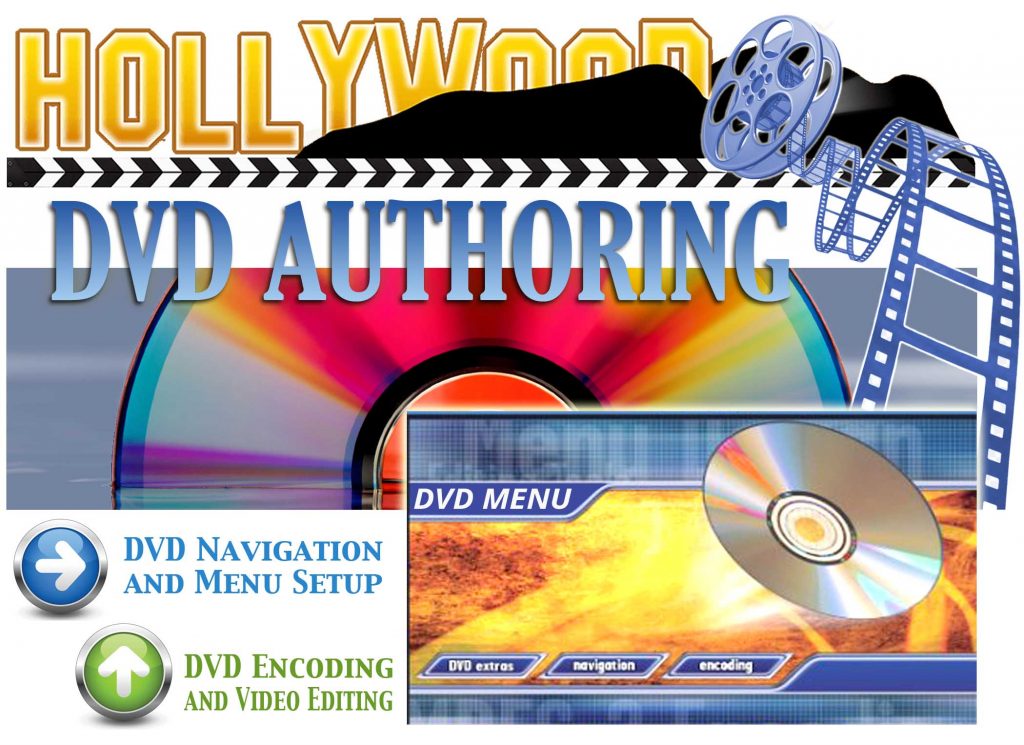 DiscMasters offers clients affordable Standard & Professional Advanced Hollywood grade DVD and Blu-Ray Disc Authoring Services: from DVD mpeg-2 video encoding, conversion & transfer video to DVD format, convert MP4 videos for DVD & Blu-Ray Disc formatting, to advanced DVD Menu Navigation, DVD Design w/ Chapter Setup, DVD Menu Links, Video playback menus, Mastering & Authoring DVD buttons & page creation, Extra's bonus footage, for both DVD & Blu-Ray Disc Formats, Advanced Language / Audio selections, DVD Master Burning & recording Blu-Ray Masters, etc…
DVD Menu & Blu-Ray Video Playback Authoring
Complete DVD Menu navigation and Blu-Ray Disc Video Authoring services are available by our Disc Masters Production & Engineering Department by clicking below….
Need help with DVD playback and Blu-Ray Disc Authoring? DiscMasters disc mastering service has the solutions you need from standard play back setup and conversion of your video to DVD or Blu-Ray, to complete DVD Master solutions, Menu Design, Combine videos on DVD, …to Custom DVD Packaging and DVD/Blu-Ray Production, etc..
Video Editing for DVD & Blu-Ray Disc Mastering
DVD Menu Design & Navigation
Professional Authoring Services
DVD & Blu-Ray Duplication
Video on CD services (Enhanced CDs)
DVD & Blu-Ray Bonus Footage & Extras
Setup Links & Audio Selections
Multi-Language Captioning
MPEG-2 DVD Encoding transfers
MP4 video conversion & playback
Blu-Ray Authoring Services & DVD Authoring Services
DiscMasters Blu-Ray Authoring Services as well as our DVD Authoring and Production allows customers to create professional, Major Motion Picture quality video presentations, including Multi-Language Captioning, Video Encoding, Menu Design and Navigation Programming, Multi-Audio and Theatre Surround Sound selections, etc… Large or Small our Authoring Department stands ready to bring your Next DVD or Blu-Ray Disc production to market, fast, friendly, and affordably…
Click Below and let DiscMasters help make your next Blu-Ray or DVD Release a success!